Studio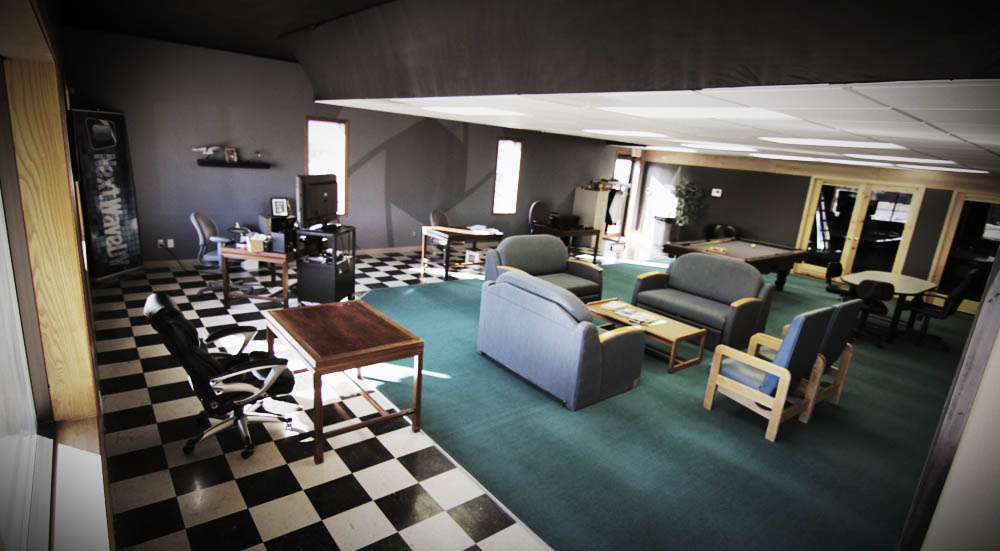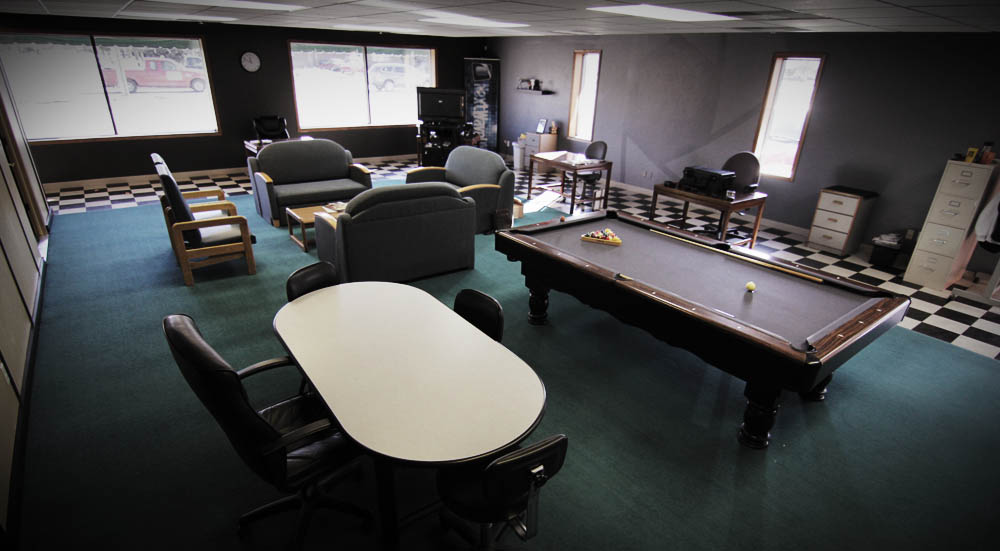 The Office
Located near Austin Straubel Airport, our studio is right off of Highway 172 which makes it a very short drive for anyone traveling Highway 41 or 43.
Whether you're meeting us for the first time or you're spending hours with us brainstorming your the next great project, enjoy everything our office area has to offer.
Featuring
Relaxing Meeting Area
Conference Table
Private Workspace
Recreational Activites
Handicap Accessible Restrooms
Parking Right in Front
We're confident our main office will meet any needs you have.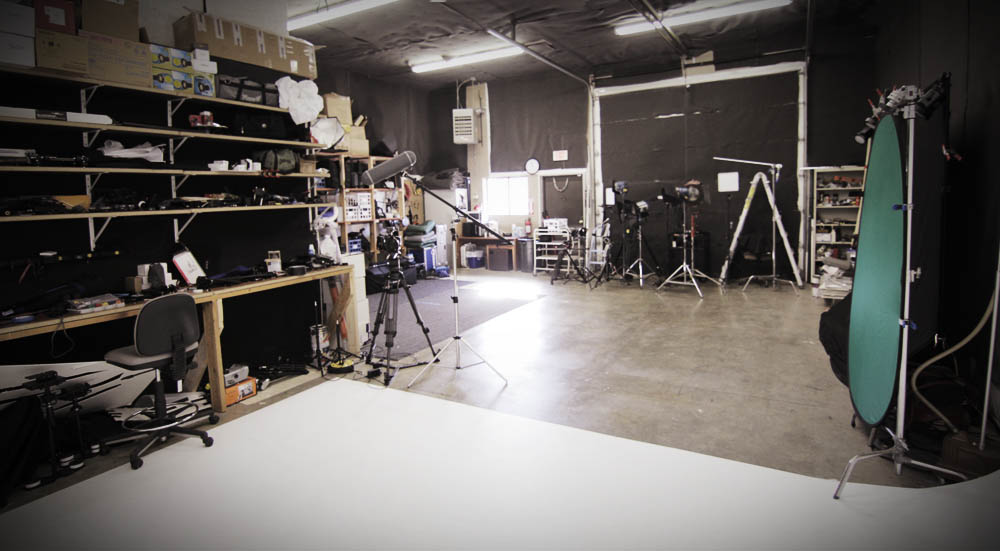 The Production Studio
We have customized our studio space to allow us to offer a variety of services. Not only do we have a massive selection of professional gear, we have also built a 16′x16′ white cyclorama topped with a 5000w light softbox. This gives us the ability to create amazing images surrounded by a beautiful white infinite space. This look has been made popular in current advertising and is impossible to recreate without the right design.
If a white backdrop doesn't fit your needs, we also have custom backdrops or even a green or blue screen. We also have the space to build sets for special productions.
Finally, we've sound treated the walls and ceiling of our studio to minimize unpleasant echo.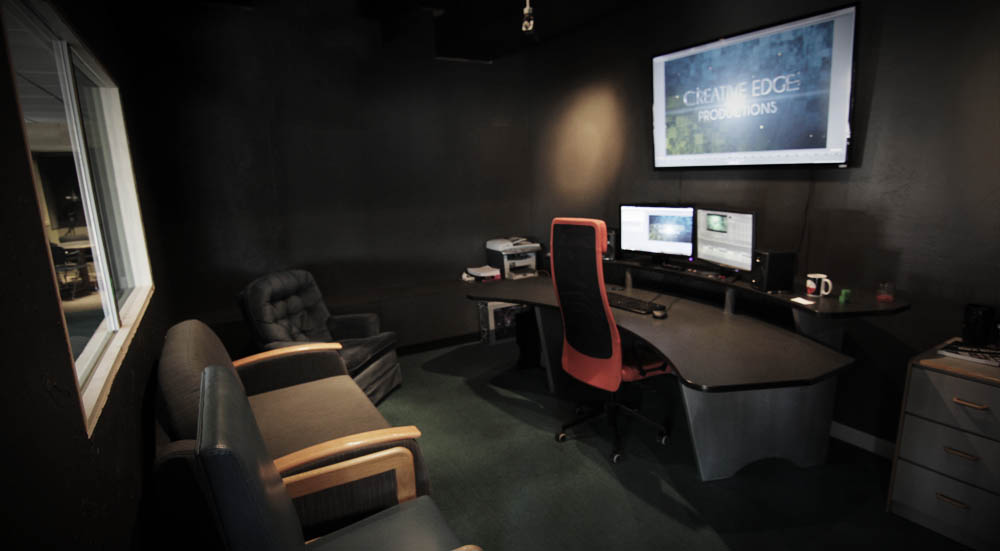 The Edit Suite
We have a full service post-production facility in-house. Our stat-of-the-art editing system allows us to crank out top-quality content to whatever medium you need.
When your production is complete, come into our private screening area and view it on our 60″ HD screen.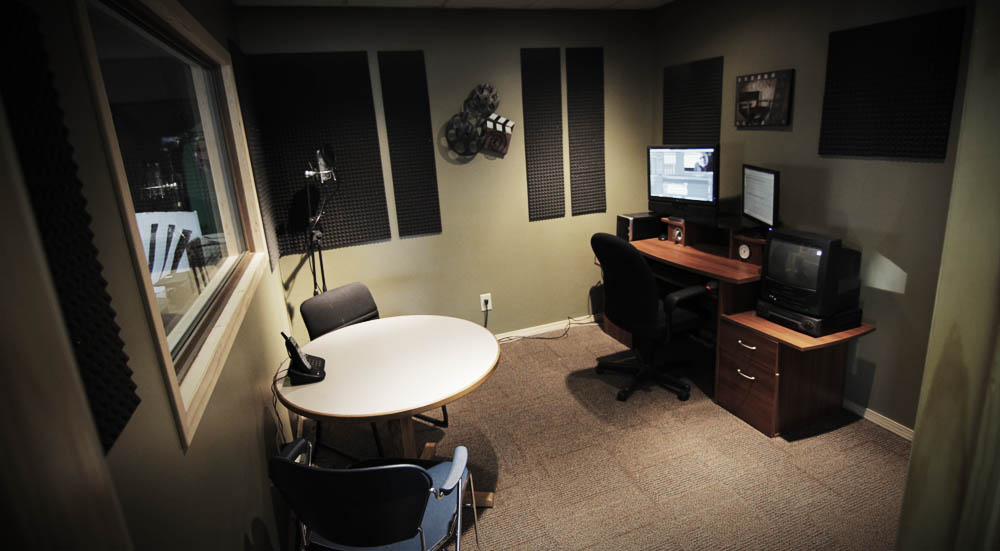 The Audio Booth
Our audio booth allows us to capture custom voice overs, automated dialogue replacement and any other audio production needs you may have. We also have an additional editing workstation and private conference area.
Equipment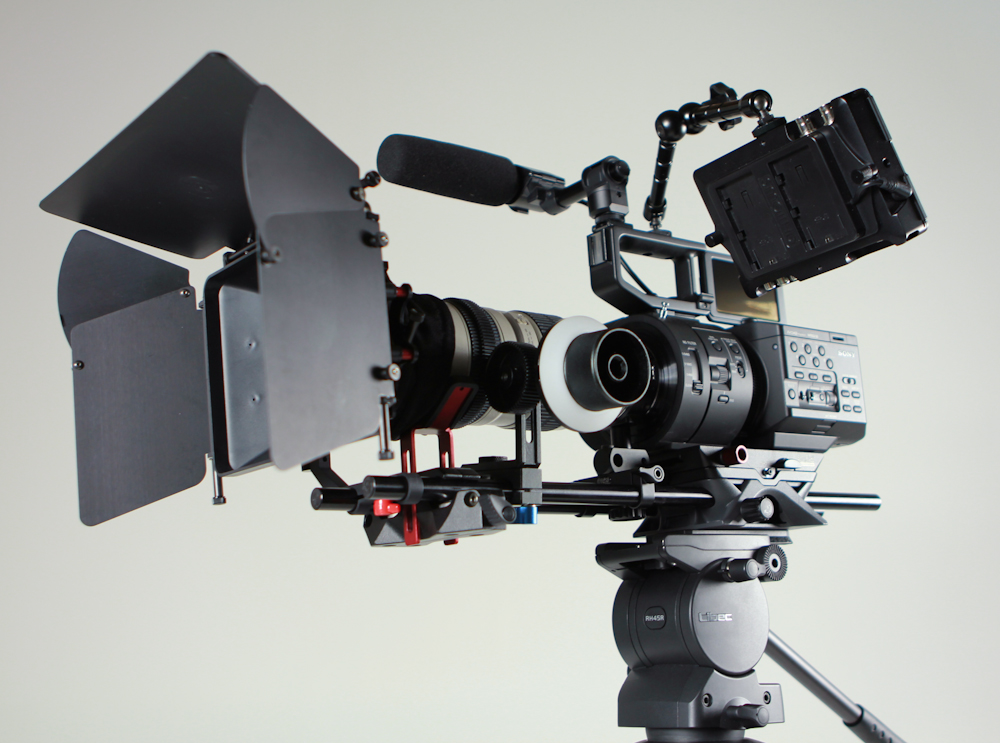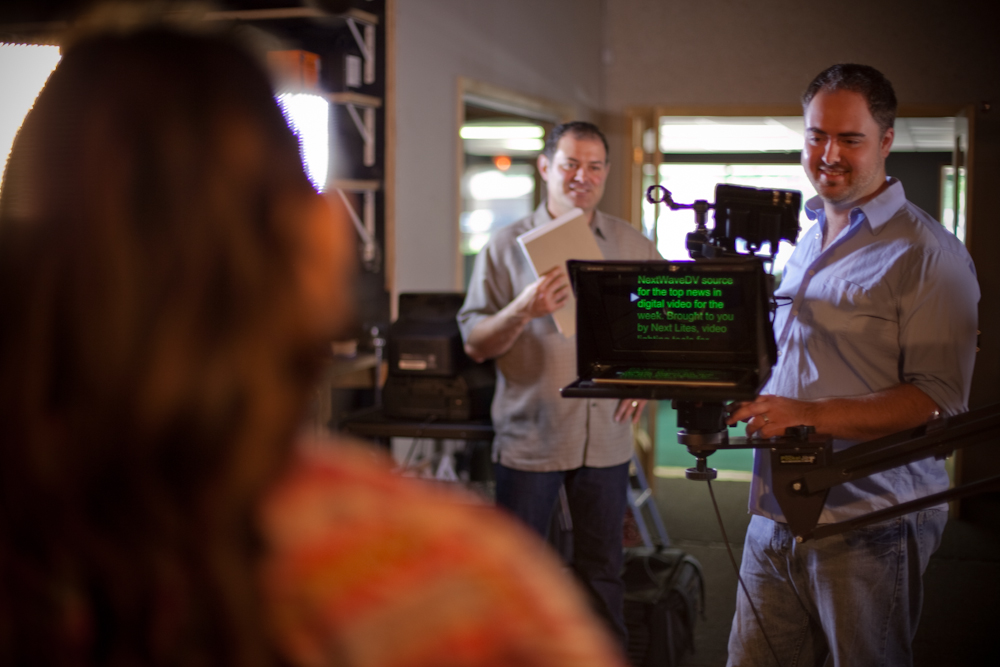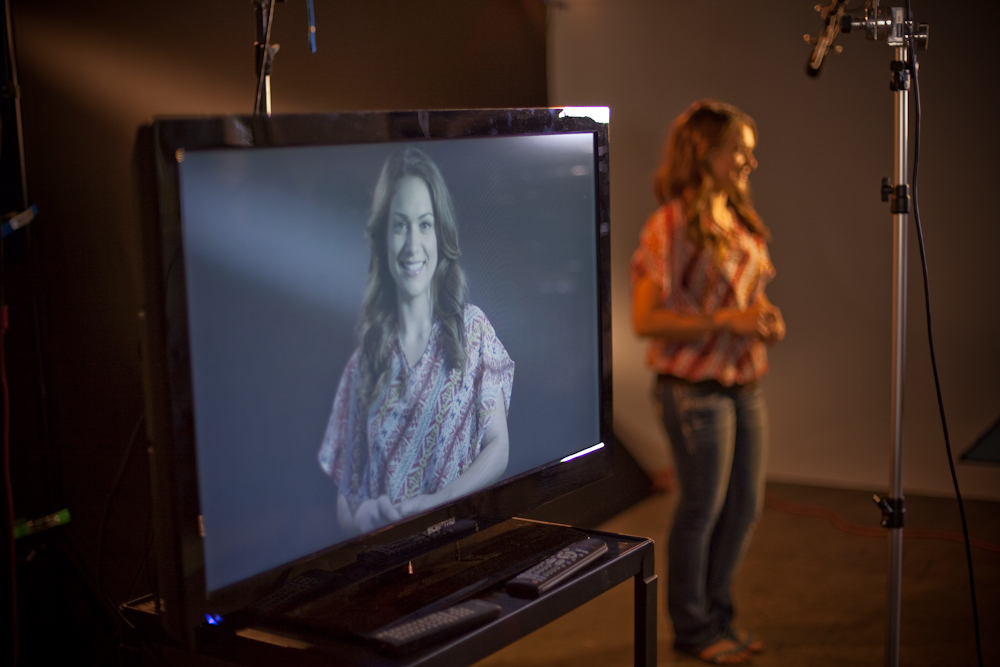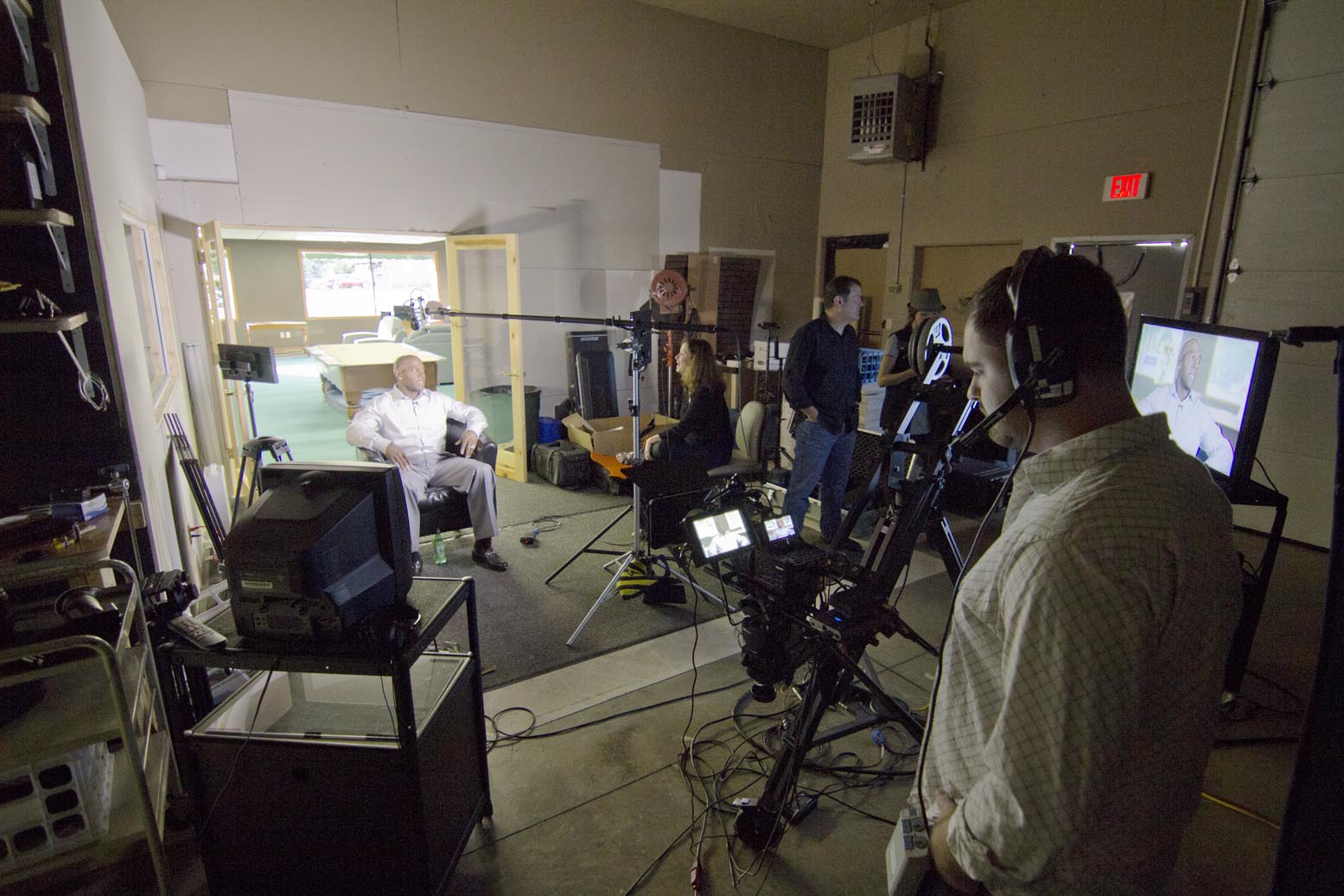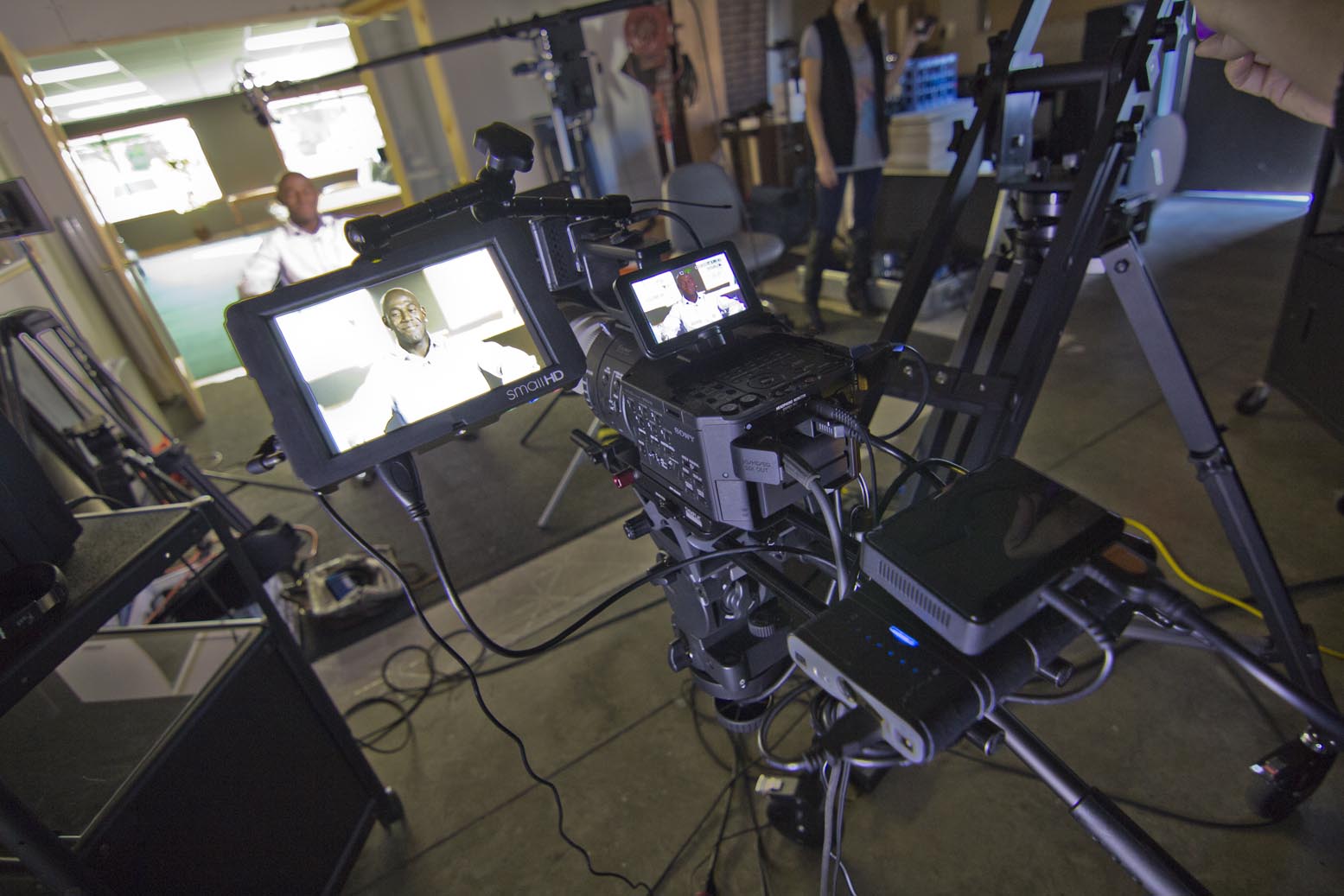 Cinema Cameras
Sony NEX-FS700
Sony NEX-FS100
HDSLRs
Lenses
Canon f/4 24-105mm IS
Canon f/2.8 24-70mm
Canon f/2.8 70-200mm
Canon f/4 70-200mm
Canon f/1.4 50mm
Canon f/1.8 85mm
Canon f/3.5-5.6 18-135mm
Tokina f/2.8 11-16mm
Sony f/2.8 16mm
Sony f/1.8 35mm
Sony f/1.8 50mm
Sony f/3.5-6.3 18-200mm
Gear
Teleprompter
Electronic follow focus
Wireless follow focus
Edelkrone follow focus w/ speed crank and whip
Mattebox w/ French flags
Letus Direct FS700 cage
LCW FaderND MkII
LCW 4×4 FaderND
Manhattan LCD HD5 monitor
SmallHD DP6 monitorr
SmallHD DP4 EVF electronic viewfinder
2x wireless client LCD monitors
Wireless HDMI w/ 40″ HD monitor
Tekkeon battery pack
Jag35 battery pack
Stabilization
Libec RS450 fluid head tripod
Manfrotto 504HD fluid head tripod
Manfrotto 502HD fluid head
Induro hi-hats
Zacuto shoulder rig
Kessler Crane 12′ Jib
Kessler Crane Revolution 2 remote pan/tilt head
Kessler Crane Oracle Controller
Kessler Crane Pocket Jib
Kessler Crane Pocket Dolly
Kessler Crane Shuttle Pod
Kessler Crane 25′ Dolly Kit w/ seat and push/pull bar
Glidecam HD4000 camera stabilizer
Stabilizer arm and vest
Manfrotto 241V car mount
Sound
Rode NTG2 Shotgun microphone
Lavaliere microphones
Ktek KE79-CE Traveler Boom
Zoom H4n 4 Channel portable audio recorder
Zoom H1 portable audio recorder
Shure SM58 hand mic
Lighting
1200w HMI
Mole Richardson 2000w
2x Arri 1000w
2x Arri 650w Fresnels
Ceres 900 bi-color LED
Ceres 508 bi-color LED
2x Flora fluorescent 1500w
2x Mole Richardson Mini Mole 200w
3x Cool Lights 700w CFL 3200K & 5600K
Britek 300w
2x Britek 200w
Cool Lights fluorescent broad light
2x Lanternlock 24″ China balls
American DJ H20 LED
Chauvet Hurricane 1100 fogger
Matthews Mini Max menace arm
8′x8′ silk and black flag
C-stands
Flags, Barn Doors, Scrims, Diffusers, Softboxes
1000w Honda eu1000i generator
---